Within the walls of the Rodin Museum in Paris, surrounded by close friends of the Dior brand, creative director Maria Grazia Curie presented a couture collection. In connection with the pandemic, the two previous shows were held online, and only now the fashion world has taken its place and invited distinguished guests.
Kyiv. Ukraine. Ukraine Gate – July 6, 2021 – Fashion
Returning to a personal show in three seasons, the creative director wanted to reconnect with the "presence" through awareness of the tactility of handmade textiles – those professionals, the invisible chain of people in the fashion industry, without which haute couture can not exist.
I think that for the people who are working at the tables in our studios again, there was a different, incredible energy in working on this show,
– said, Curie.
Before the show, the Fashion House turned for help to French artist Eva Jospin, who designed a series of embroidered silk panels that served as the background and decorations for the show.
Space was decorated with luxurious tapestries with rich patterns, which migrated to the fabrics in the collections. In addition to intricate embroidery, Dior presented fine noir lace and complemented some dresses with feather decor.
The designer presented products made of translucent, pleated, and delicate fabrics. As for the silhouettes, Marie Gracia Curie is true to her signature fit – high waist and graceful silhouette.
In addition to dresses, suits, and sundresses, the creative designer managed to surprise everyone with a complete surprise at the couture show – outerwear. Designers usually try to avoid these elements of the wardrobe, but on the catwalk, there are impeccable long and short coats and capes, so they are guaranteed success.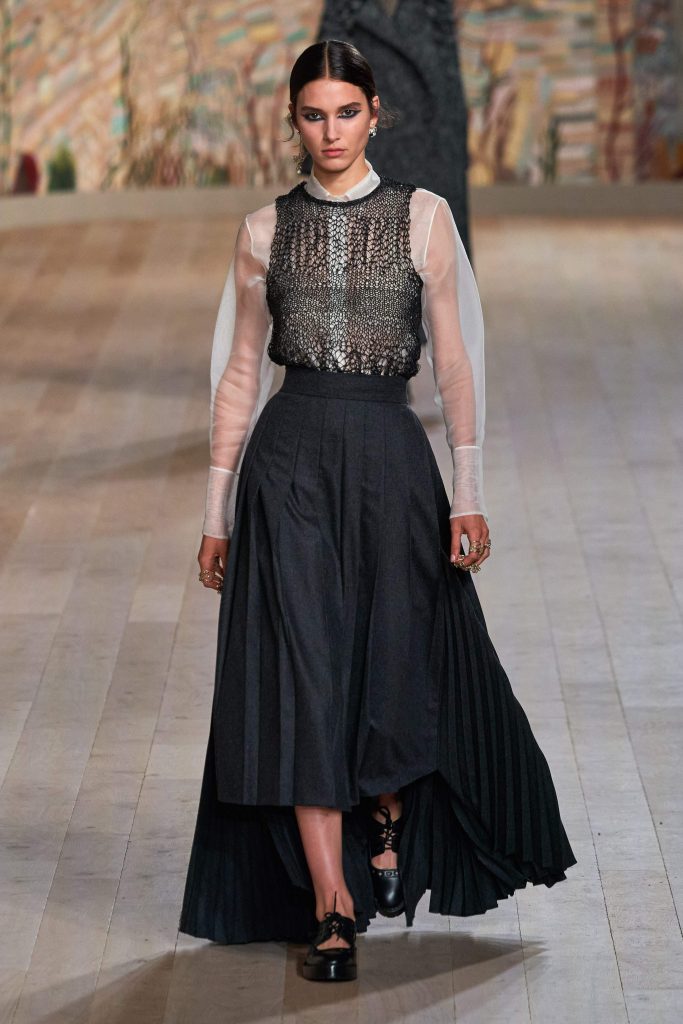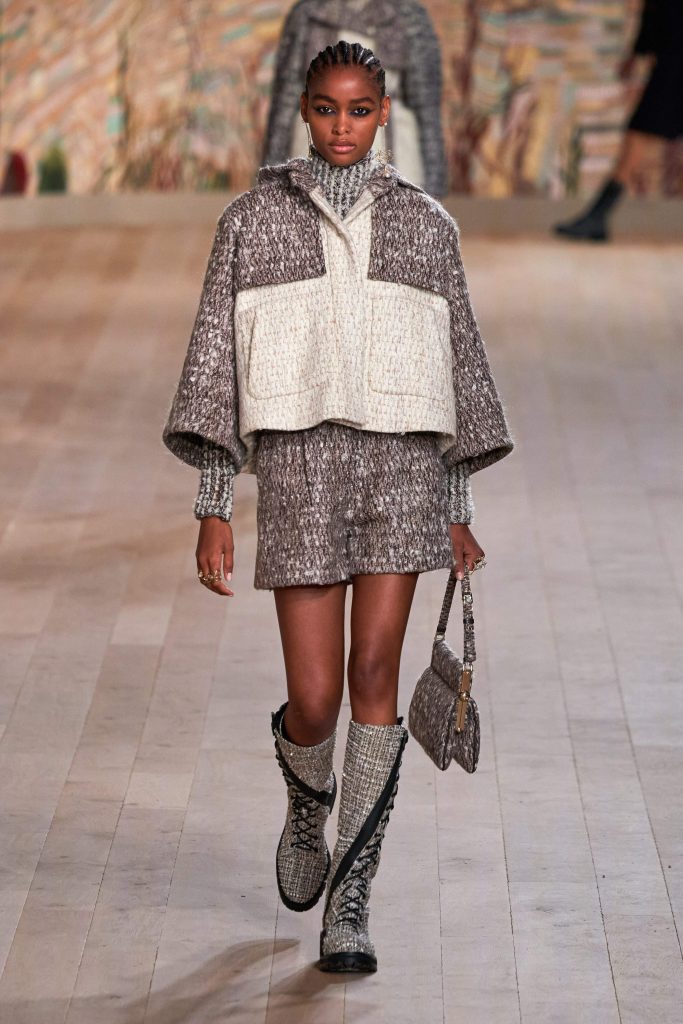 Read Also: Boho Trendy Summer Clothing Style 2021
Source: Ukrgate